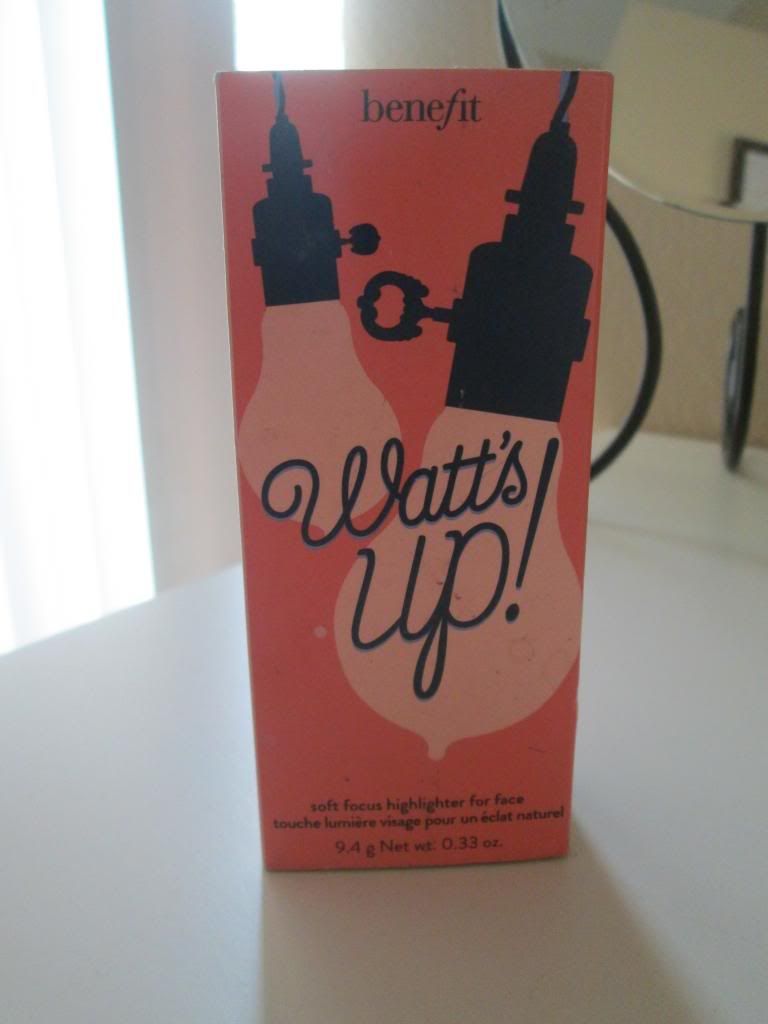 Goodmess, Benefit has been BLOWING me away lately with their cheek products. I love this company for so many reasons, one being the adorably cute names all their products have but the biggest reason I love them is because so many of their products are simply amazing! I tried High Beam a few years ago and did not care for it. Now I realize it was because I simply did not know how to use it. I have been hardcore into makeup for 3 years now and I am still discovering new products and ways of applying them that suit my face. FUN!!! I ended up trying High Beam again and it became my most favorite highlighter ever. However a sad day occurred. My little sample size bottle ran out. I stored it upside down, stuck q-tips in it and really scraped out every single last bit of it. I am on a no buy so I was feeling quite panicked about not having a highlighter. I ended up trading a friend from a makeup group, I got her new
Watt's Up
and she got my new Sleek palette that I have had for MONTHS and never touched! Read about my experience below!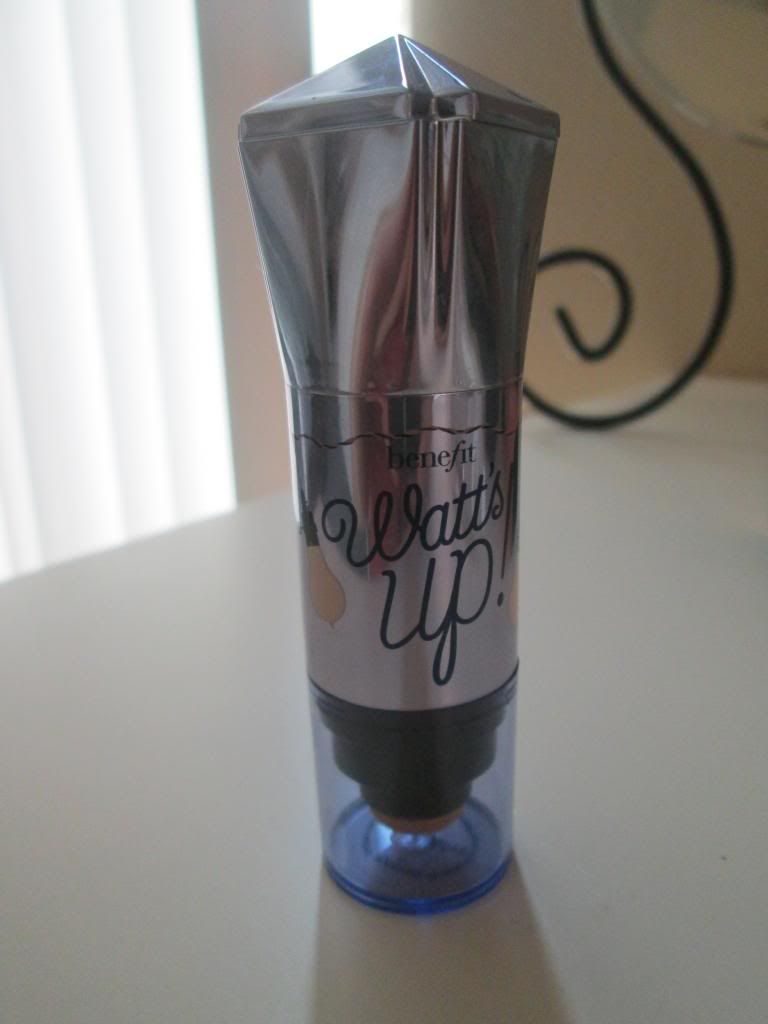 What is it?
A cream to powder highlighter
How much is it?
$30.00
Where to buy it?
Benefit website
, Sephora and Ulta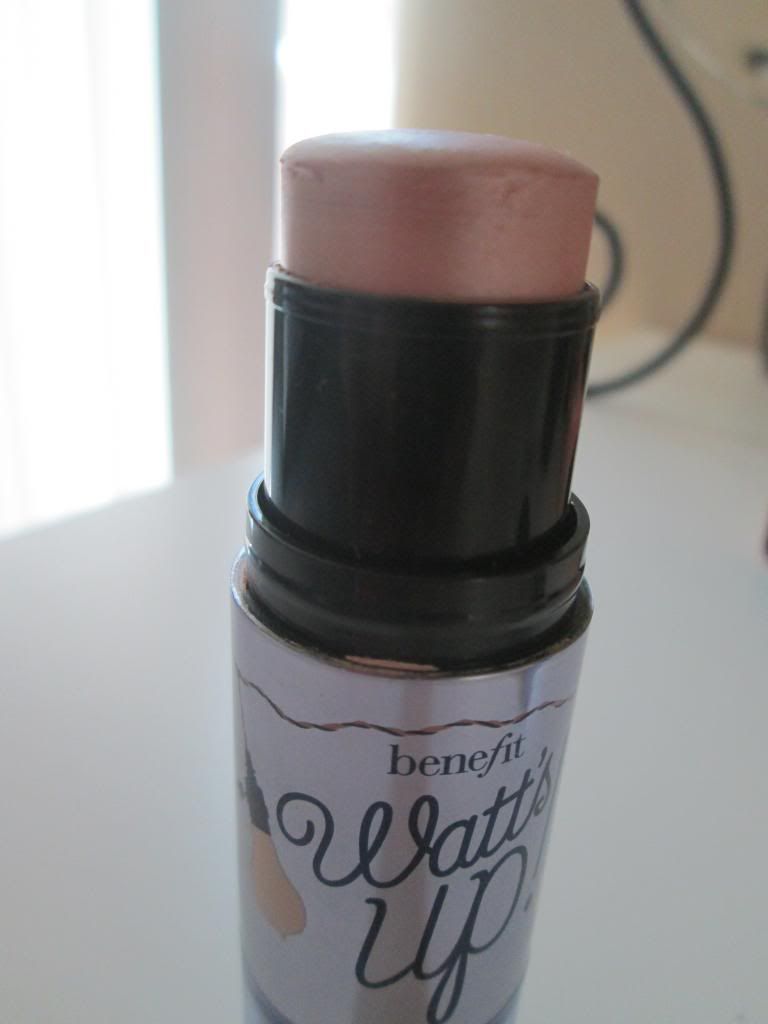 What is it supposed to do?
Text taken from the product listing on the Benefit Website. "
Our soft focus highlighter turns on "watt" ya got with a delicate champagne glow that's gorgeous. With a cream-to-powder finish...it's a switch on "wow" for all complexions. You'll adore the smooth applicator & luminous sheen."
What does it ACTUALLY do?
This product lives up to it's claim and then some. This color highlighter is new to me and I really like it. Benefit calls it "champagne" in color and I would have to agree. I swiped the stick across my cheeks which applied a GENEROUS amount of highlighter. I tried using the sponge thing that is on the bottom of the tube but personally I did not like it. It is too small and just seems gross. I like to wash my sponges and applicators often and because this is attached it is not possible. I just blended it in with my fingers.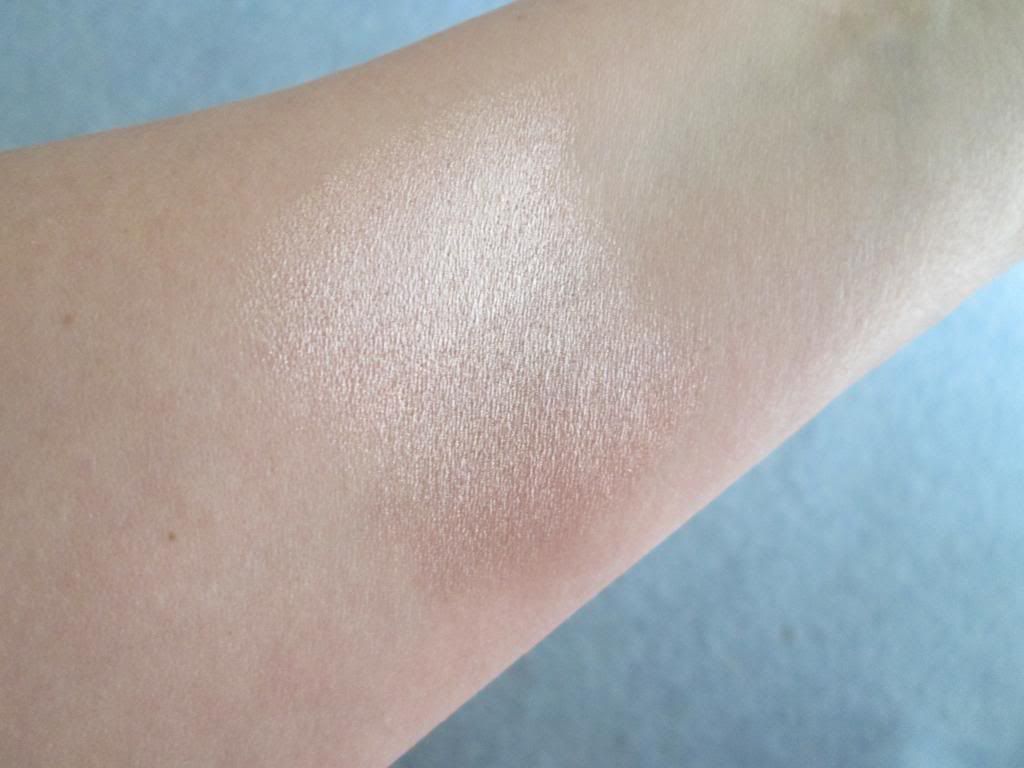 Overall thoughts?
I freaking LOVE this highlighter. I swear Benefit just hits home runs with everything I try lately! I found that it gave me a subtle glow without being too shiny. It applied very smoothly and blended perfectly into my skin. It has replaced High Beam as my new favorite highlighter for sure. The two things I do not like are the price and the size. I find most things from Benefit that come in a tube/twist up form are pretty small in the amount of product you get and the pricing is quite high. Personally, most Benefit products are out of my budget but because of the sheer awesomeness of them I make exceptions. I most likely WILL buy this product once I run out, the only reason I would not is if I try and prefer another highlighter from Benefit or another company.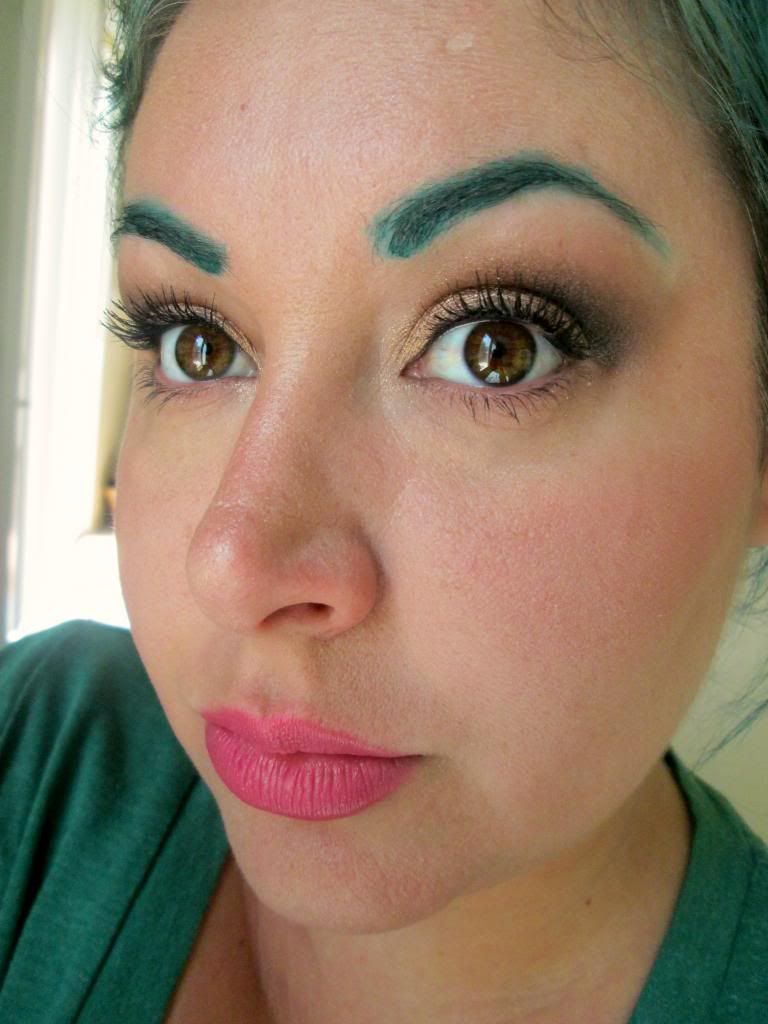 Have you tried
Watt's up
? If so, what did you think? What is your favorite highlighter?
Thanks for reading,
I edit all my photo's using
PicMonkey!
Go check them out!