Please note that these items were sent to me for promotional purposes.
Last month I was happily surprised to find a package in my mail box from
Anastasia Beverly Hills
. I have tried quite a few of their products and really like them. Especially the
teal Hypercolor brow powder
and the Noir Covet eyeliner. You can see my previous reviews of
Anastasia Beverly Hills
products by clicking the links below.
Covet Eyeliners
Bold and Beautiful Palette
Hypercolor Brow and Hair Powder
In the Pink
Electric Blue
Ultra Violet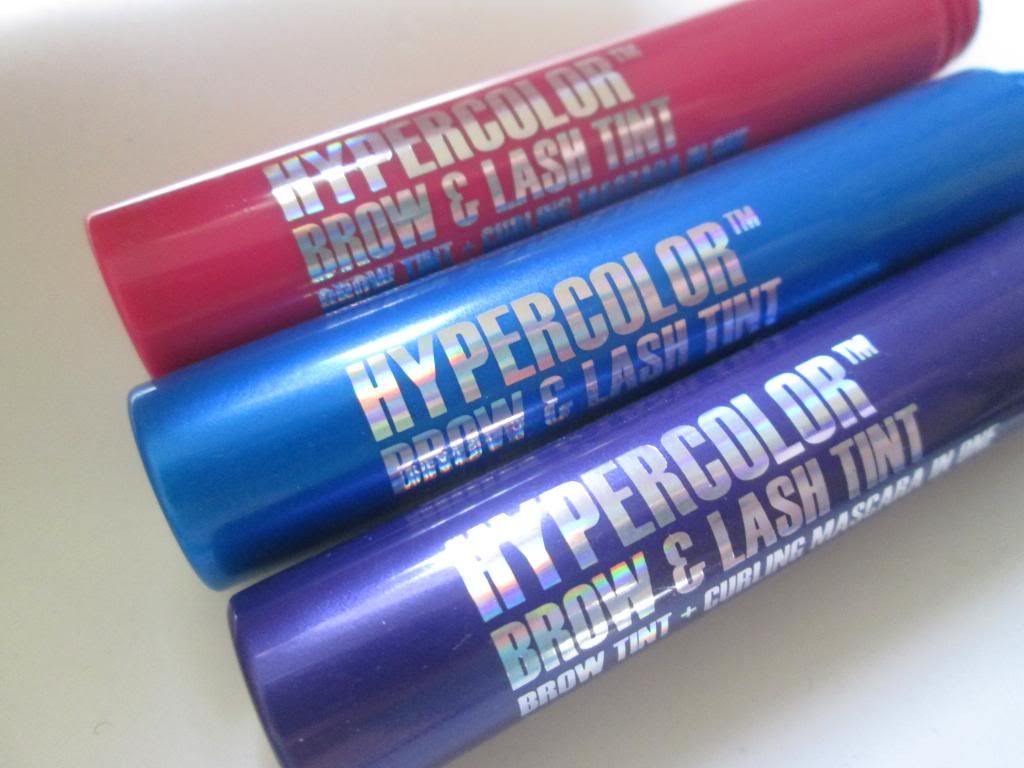 What is it?
Bright colored tint for your lashes and brows.
How much is it?
$22
Where to buy it?
http://www.anastasia.net/Hypercolor-Brow-and-Lash-Tint.html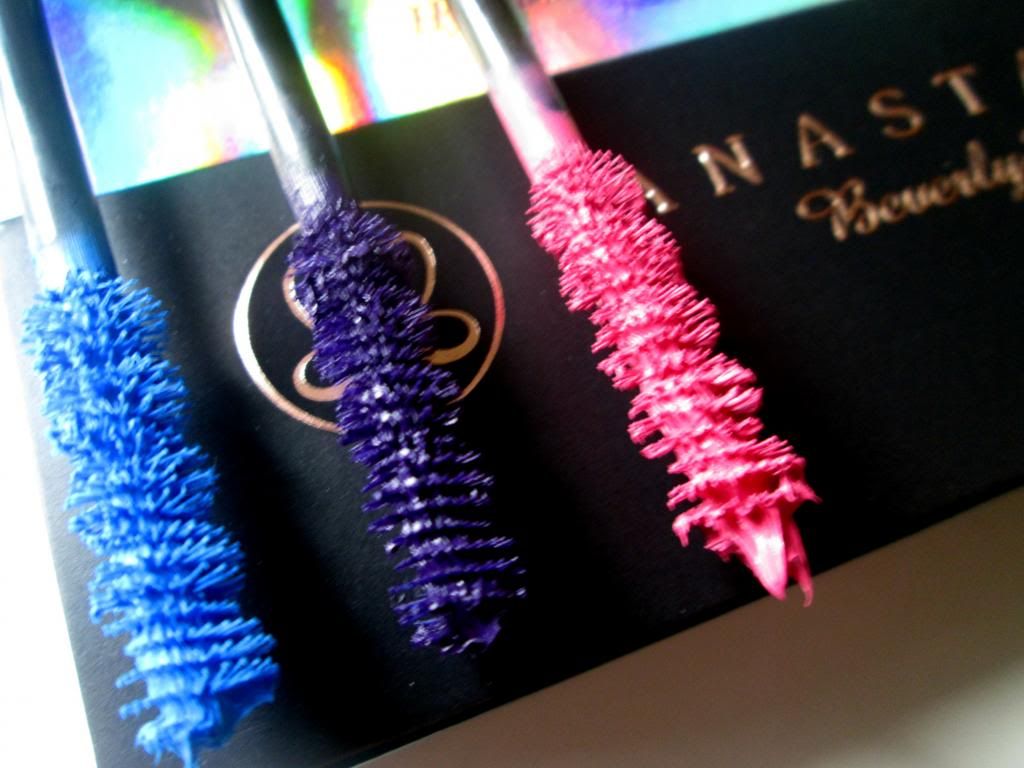 I just lightly ran the mascara wand across my arm for the swatches below.
Because I am have a hair phobia I just have to point out that my arm is NOT
hairy, it is the way the mascara brushed on my skin.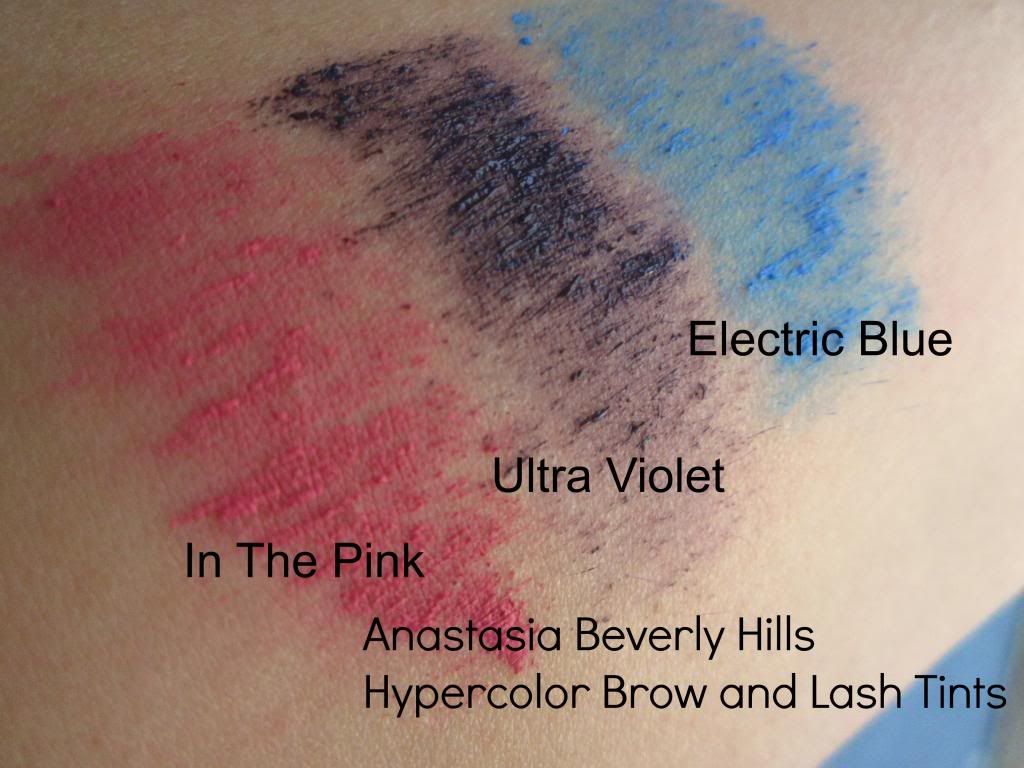 What is it supposed to do?
Text taken from the product listing at Anastasia.net
" Vivid tint adds a flash of intense color to your brows and even doubles as a curling mascara for ultra-bright lashes! NTENSE, ultra-bright brow and lash color without dyeing or bleaching. Flake-Proof. Fast-Drying. Film-Forming polymer helps define and hold the brow and curls the lashes."
What does it ACTUALLY do?
The colors are very vivid with the exception of Ultra Violet which is a bit dark. I personally did not find the formula to be curling but it the formula gave great coverage over my lashes which are a dark brown with just a couple coats.
Ultra Violet, In The Pink and Electric Blue Lash Tint on the lashes.
Electric Blue Hypercolor Brow Powder mixed to make a liner
Ultra Violet, Teal Tornado and Electric Blue Brow Powder on my brows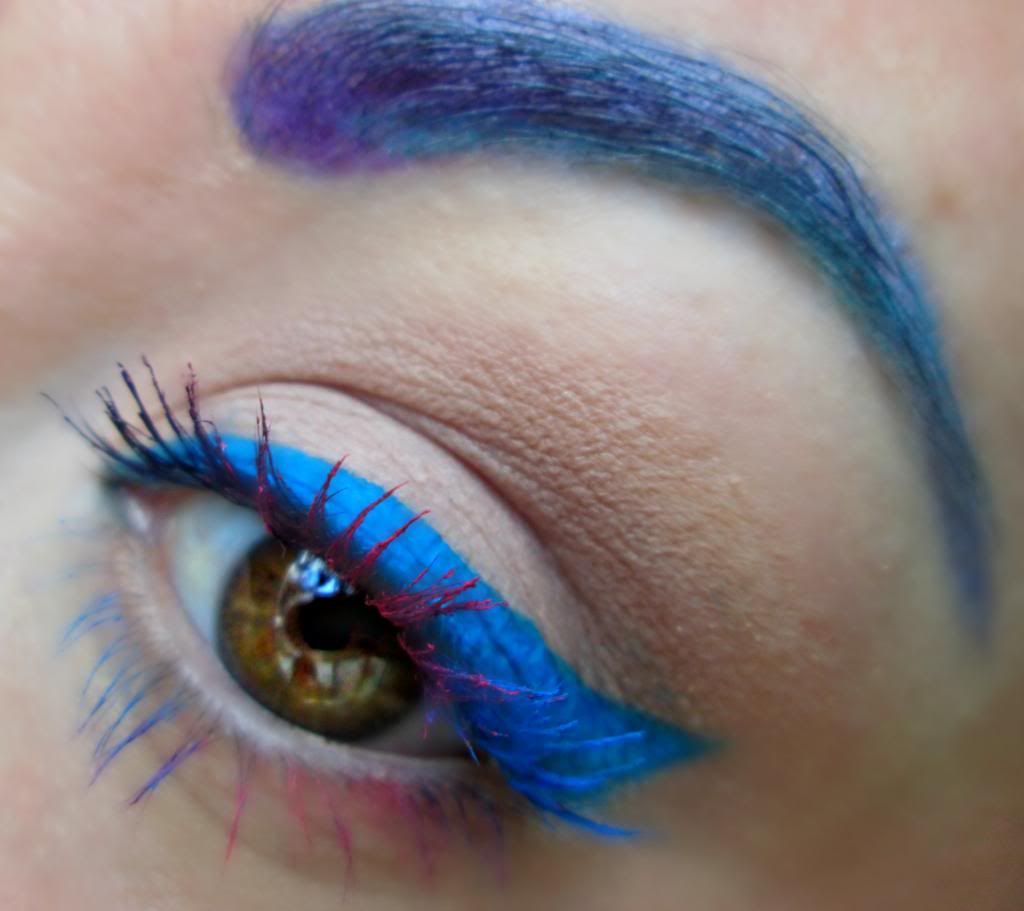 Overall thoughts?
My overall thoughts are I like this product as a
mascara
. I personally had a hard time using it on my brows. The mascara spoolie is standard size and quite hard to apply to brows with any precision. I think they should have made the spoolie smaller. I found In The Pink to be more clumpier than the other two colors but easy enough to work with. I personally would have liked to see Ultra Violet be a brighter purple. My favorite is Electric Blue by a landslide. The formula is great and the coverage is superb. I think $22 is a fair price as this is a high end brand but I am sure people on a budget or who are not used to spending a lot on makeup would find this price a bit high. I will purchase Electric Blue when my tube runs out.
Have you tried the
new lash and brow tints
by
Anastasia Beverly Hills
? If so, what did you think?
Thanks for reading,
I edit all my photo's using
PicMonkey!
Go check them out!