What is it?
Sheer, Brightening color for cheeks and lips
How much is it?
$30
Where to buy it?
Online at the
Benefit website
, Sephora and Ulta
What is it supposed to do?
Description taken from the product listing on the Benefit website -
This sheer brightening cheek & lip color gives your look instant LIFT, SHAPE and POP. Glide on the
three shades—pink champagne, sheer watermelon and soft coral—for a sheer coral pink flush that builds from soft & natural to bright & cheery.
What does it ACTUALLY do?
I am having horrible sinus issues and feel like death in the pictures below. You can see that it did actually brighten and lift my face up. To apply , I simple pressed it against my face , starting at the apple of my cheeks and glided it upwards. Then I carefully buffed the lines out using my fingers. It was very quick and easy to apply.
Overall thoughts?
I like this product quite a bit. On most days I just do a quick face and
Fine-One-One
is going to work perfectly because it basically has all three products I normally use in one (highlighter, blush and the contrasting shades give a contoured effect). I also think this product would be great for people who are just getting into makeup. It takes the guess work about where to apply the different products by putting them all in one applicator. The packaging is plastic, it reminds of a little deodorant or something. I do feel like the amount of product is small for the price of $30. If you used it everyday I doubt it would last more than a month. I did not try it on my lips. That just seems weird to me. Rubbing it on your cheeks and then your lips. I dunno. I just won't end up using it on my lips. I am finding myself drawn to products by Benefit more and more lately. I am dying to try fakeup!!
Have you tried
Fine-One-One
? If so what did you think? What is your favorite Benefit product? Mine has to be High Beam highlighter which is funny because when I very first tried it years ago I HATED IT!
Thanks for reading,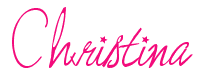 I edit all my photo's using
PicMonkey!
Go check them out!