I splurged and used my sponsorship funds to order some high end foundation. For years I have been using Maybelline Dream Mousse Matte and most recently Ulta's version of a mousse foundation. Both worked okay but I have to use a very light hand when applying. If I apply to thickly all of my fine lines seem to stand out. Lines I didn't even know I had would appear. Not good. I started thinking and formed a theory in my head that maybe a liquid foundation that ISN'T matte would work better on an aging face. I figured the liquid would hydrate more instead of just settling into the lines. My theory was correct because when I use the liquid I do not really see as many lines.
Naked Face Thin layer of Nars Sheer Glow in Mount Blanc
I decided on
Nars Sheer Glow
for a couple of reasons. I like the whole "sheer" aspect. I hate the look of heavy foundation and I really hate the feel of it. Plus my skin is in decent shape so I do not need anything heavy. I was also intrigued by the "glow". I thought it would be more illuminating and am a bit disappointed that there it isn't really a "glow" to it. It is pretty sheer though. The pictures make it look more full coverage than it actually is. I am pretty impressed at how little I have to use to cover my entire face. I applied it with a Real Techniques Stippling brush.
A little goes a long way which is nice since Sheer Glow is $42 a pop.
I bought this foundation from
Apothica,
their product listing describes Nars Sheer Glow as
a
glowing, satin-finish foundation with sheer and buildable coverage that immaculately evens skin tone. Replete with skincare benefits and the NARS Complexion Brightening Formula, it leaves skin hydrated, more luminous, softer and smoother. Used daily, Sheer Glow Foundation improves the skin's brightness and texture.
Here is my face after applying some blush and highlighter
Overall I am happy with this
foundation
. I was afraid I would dislike it because it was liquid but it melts into the skin without feeling heavy or making my face feel greasy. It has decent staying power. I have worn it quite a few times now for 12+ hours without much fading or it settling into lines. I have a habit of touching my nose a lot so I did notice it rubbed off after awhile. I am pretty pleased to finally have a new, better foundation!
Have you tried
Nars Sheer Glow
? If so, what did you think? Any other good light coverage foundations you would recommend?
Thanks for reading,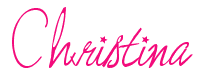 I edit all my photo's using
PicMonkey!
Go check them out!