I have been in a pickle lately. My beloved Jordana Fabuliner is starting to dry out after 8 months of hard core use. The end is also starting to fray. WAHHHHHHHH!! The pickle is because I can only find it at K-Mart and Wal-Greens both of which I never shop at. Both are not even in areas I pass through so I never remember to go and get a new one. When I ordered my new foundation from
Apothica
I decided to try this pen out. It was considerably more expensive than my Jordana Fabuliner ( The Fabuliner is less than $2) but I needed to get above $50 so I could get free shipping. Plus I needed a new eyeliner pen and this way it was being delivered right to my door. Win - Win!
What is it?
A liquid eyeliner pen
How much is it?
$9 at
Apothica
but I have seen it cheaper on other sites.
Where to buy it?
I bought mine from
Apothica
but you can find it on Amazon,Cherry Culture, Sears (weird) and I am sure a ton of other places.
The first line was drawn using the pen straight and the second was laying it sideways a bit.
What is it supposed to do?
Really lasts 24+ hours! 24 HOUR POWER Go dark, darker, darkest. Liquid Eyeliner 24 is the first ever US eyeliner pen to contain the newly approved carbon black powder that European women have been using for years to achieve that truly black eyeliner look. The semi-permanent waterproof formula lasts all day and dries super fast for easy application. The fine pen nib delivers super thin and wider lines for that more dramatic liquid eyeliner effect.
What does it really do?
It really lasts 24 hours. I swatched on my arm and it is still there after going about my day, bathing kids, cleaning horse corrals, doing yard work, washing makeup brushes and sleeping. It is a little lighter black than the Fabuliner but if you do two coats it is very black. The fine tip does draw super precise lines which the Fabuliner cannot achieve.
Styli- Style, NYX Super Skinny Marker and Jordana Fabuliner
Styli- Style, NYX Super Skinny Marker and Jordana Fabuliner
Overall thoughts?
I like this pen. It is really good and if the Fabuliner were not so fabulous and cheap I would say I would buy this pen again. However,you can not beat the $2 price tag of the Fabuliner. I normally have to buy 2 a year which is only $4 and that is still less than half the price of one
Styli-Style pen
. This is just a matter of personal preference and price range. This is a great pen, it is priced decently for a pen that is sold in higher end places and it did last longer than the Fabuliner on my arm swatch.
Have you tried the
Styli-Style Liquid Liner pen
? If so, what did you think?
Thanks for reading,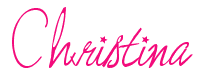 I edit all my photo's using
PicMonkey!
Go check them out!