What is it?
Vitamin rich lengthening mascara
How much is it?
$21
Where to buy it?
Too Faced website
, Sephora and Ulta
What is it supposed to do?
Information from the Too Faced website :
The vitamin-rich, creamy formula penetrates for high-color absorbency and exaggerated length. Multiple rows of flexible yet firm, molded bristles are designed with micro-hooks that grab each and every lash for a gorgeous, clump-free application.
Pigment-Rich Payoff: Vitamin-rich, creamy formula penetrates for high-color absorbency and exaggerated depth. Lash Protection: Meadow foam Seed Oil forms a protective barrier to lock in soothing emollients that promote long term wear without drying or harming lashes. Conditioning: A moisturizing combination of Panthenol, Vitamins A & E and Jojoba Seed Oil hydrates and soothes lashes to keep them soft, light and flexible.
What does it ACTUALLY do?
It did noticeably lengthen my lashes. I can't say that my lashes felt more conditioned. As far as the color pigmentation they claim, I have tried many other mascaras that are blacker and more pigmented.
Overall thoughts?
I liked this mascara a lot. It does live up to it's claims to lengthen which I really liked. The formula is nice and smooth. I was able to apply two coats without clumping. It wore well for hours, no flaking at all and washed off easily. At $21 it is out of my normal price range so I most likely would not buy it again.
Have you tried Too Faced lashGasm? If so what did you think? Do you think that drug store mascaras compare?
Thanks for reading,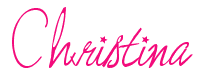 I edit all my photo's using
PicMonkey!
Go check them out!