I love MAC lipsticks but never seem to be able to afford to buy all the ones I want. Someone ( I think it was Kas) mentioned to me that they bought MAC lipstick samples and linked me to
The Body Need
s. I was intrigued by the amount of sample colors they stocked and really liked how they were packaged. They melt down the lipsticks and repot them into slimline lip balm tubes. The cost was also nice, $3.79 each and they always have sales. I used a 25% coupon code when I ordered. I got 8 tubes ( I ordered a duplicate of Craving and a Grey Friday for my niece) With tax and shipping my total was $28.69
I ordered on 12/28. After 10 days I emailed and asked when my order was going to ship because on the website they say orders ship within 3 -7 days. I got an email back saying they were closed for the holidays from 12/22 - 1/2 and that this was posted on their website. I must have missed that which would not be abnormal for me LOL. A label was finally generated for my order on 1/8. I started checking my mailbox daily starting on 1/11. I paid $5.95 for shipping so I imagined the package would be shipped priority mail. Finally my package arrived on the 16th. It was a very small bubble mailer which was shipped first class. Inside the lipsticks were just in a ziplock bag ( first photo). I personally find $5.95 to ship 8 slimline lipsticks in a bubble mailer to be WAY too much.
Each slimline tube is filled with .5 grams of lipstick and the base of the tube is filled with a clear lipstick base to prevent waste of the sample in the bottom of the tube. I really liked the labeling and packaging.
I bet you can figure out which is my favorite? You got it, Peach Blossom. I ordered a random array of tones in colors I would not normally wear. I am trying to break out of my nude lip rut. Man, is it hard. I feel so awkward in lip color.
Overall my experience with
The Body Needs
was frustrating and fabulous at the same time. I can understand the delay in shipping due to being closed and I suppose the extra time frame when my label was printed to when it was shipped should be expected since they were probably quite behind on orders from being closed. But still, waiting 20 days for an order is a bit long. That and the shipping prices leave a bad taste in my mouth which sucks because I love the way they package the samples and how many colors they offer.They also offer MAC pigment samples and other various MAC products. I will most likely order again when they do a 40% off sale and spend over $50 to get the free shipping option.
Have you tried
The Body Needs
? If so how was your experience? What about MAC lipsticks? Any colors you can recommend for me to try out that would look good with my coloring?
Thanks for reading,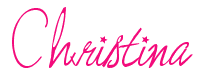 I edit all my photo's using
PicMonkey!
Go check them out!