China Doll
palette by
Lime Crime
at IMATS for only $20! So cheap! I also got Aquataenia but that is for another day. I am literally beating myself up for not getting the other two
Lime Crime
palettes at IMATS. The discount was so good. *Sobs* Okay I am done being miserable!
This is my first experience with
Lime Crime
eye shadows You may recall my makeup sensei Lisa guest posted swatches and a review of these palettes last year. I have wanted to try these palettes FOREVER but never seemed to order one when I had funds. My first thoughts are the packaging is adorable and super sturdy. The palette itself is set inside a plastic insert and then is attached inside of an adorable tin. The plastic seems a tiny bit cheesy but the tin makes up for it.
shadows
were WAY better than I expected they would be. People seem to like them but I have not heard to many people go crazy for them. I am not sure why because they are pretty awesome. They all have a smooth texture and are super opaque even without a base as you can see. I really like the tone of red that Fly, Dragon Fly is and Goldfish is a totally unique color in my stash. It has the softest texture. It is a really cool mix of mustard yellow and gold. LOVE IT. Obviously I also love Jade-O-lade very much as well. It is a really nice shade of jade, lol. It is also a more unique shade in my stash. Parasol is also a very soft textured shadow and VERY opaque. This palette is full of win in my opinion.
Lime Crime
shadows are very positive. I loved the texture, opaqueness and how they blended together in a look. At $20 I feel like I got a steal. They are regularly $34.99 which is much higher than I paid but still a fair amount in my opinion. I do plan on ordering the other two palettes eventually. Right now I can't spend too much since I blew the wad at IMATS
Have you tried the
China Doll palette from Lime Crime
? If so what did you think?
Thanks for reading,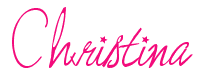 I edit all my photo's using
PicMonkey!
Go check them out!