I used my new Lime Crime China Doll palette yesterday! I will have swatches and a full review tomorrow!
Too Faced Shadow Insurance
NYX Jumbo Pencil In Milk
Billion Dollar Brows Concealer
Benefit High Beam as a Highlight
HyperColors Teal Tornado on Brows
Jordana Fabuliner
Too Faced lashGasm
Blinc Mascara on bottom lashes
Lime Crime Goldfish
Lime Crime Lotus Noir
Lime Crime Jade-o-Lade
Thanks for reading,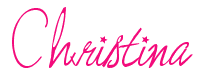 I edit all my photo's using
PicMonkey!
Go check them out!