I received the
Bold and Beautiful Kit
for review from
Anastasia Beverly Hills
earlier this month. This kit comes with an eyeshadow palette and a brow palette. This review is for the eyeshadow palette only. The brow palette is for "normal" colored brows which I do not have right now. I am going to include the brow palette in an upcoming giveaway so be on the lookout!!
The price for this
kit is $36
which in my opinion is a fair price considering you get an eyeshadow palette, brush, brow palette, mini tweezers and brow brush. The quality of the palette is very nice and the packaging is really sturdy.
Information from the product listing:
Four matte and shimmering shadows in versatile neutrals are the perfect shades to finish any look. Layer them wet and dry to create anything from a subtle, sheer wash of color to an intense, nude smoky eye.
Swatched over NYX Jumbo Pencil in Milk. Photo taken in natural light
I really like the texture of these shadows. The mattes are smooth and not chalky at all. My favorite out of the bunch is the 2nd color. It has a really pretty shimmer to it. Usually these type of colors bring out all the wrinkles and texture lines on my lid but this one looked quite nice. The last color with all the glitter is really pretty but as with most glittery colors you can't really blend it without losing all the glitter. Below I used the 2nd and 4th color.
Overall I really liked this
palette
. I would definitely recommend it to someone wanting a small neutral toned palette. After trying this
palette
, the liners and the Hypercolors I am really intrigued by
Anastasia Beverly Hills
and look forward to trying more of their products.
Have you tried anything from
Anastasia Beverly Hills
? If so, what did you think? Any recommendations?
Thanks for reading,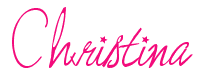 I edit all my photo's using
PicMonkey!
Go check them out!
This item was sent for review. The opinions above are my own.