My makeup has been all kinds of cray lately so even when I take pics I have not been posting them. But I figured you all could get a chuckle out some of the glitter, lashes and bad pics! Enjoy!
Trying to be all sexy...FAIL LOL
Sick of trying to get a good pic so I just made a freak face
I used my new Lime Crime Aquataenia palette for this look.
Crazy colorful weirdo going to Target makeup
I know I used Sugarpill Flamepoint and Dollipop but everything else after that is a blur. Once again, tried of trying to get a "pretty" picture
This was Fyrinnae, a TON of glitter with a little of Lotus Noir from Lime Crime.
Thanks for reading,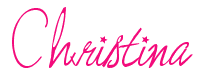 I edit all my photo's using
PicMonkey!
Go check them out!