here
and
here
but forgot to post my swatches and review! I got this palette at IMATS and paid $20.
It has the same quality as the China Doll palette I bought. The shadows are soft, opaque and blend easily. This palette is quite pastel which is a nice addition to my makeup stash. I tend to buy, buy again and buy even more dark, bold matte shadows so this is a refreshing addition for sure.
Thanks for reading,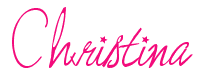 I edit all my photo's using
PicMonkey!
Go check them out!