palette
. I have had it in my "to be blogged" drawer so I kept forgetting about it. Anyhow, before IMATS I visited the
INGLOT
website and planned out my order. I did this about 10 different times. I started wanting to get a big palette but each time I did the math I started getting buyers remorse and I hadn't even bought the palette yet!! I eventually scaled down to a 5 pan
rainbow palette
. I wrote down the numbers and brought them with me to IMATS for easy ordering. After spending $250 in a matter of minutes at IMATS I decided not to get the palette. Well, then a second wave of spending hit and I decided to just get it. You only live once right. I paid $30 or $35 for this palette. I can't remember now.
The
rainbow pans
are new to me but I have tried INGLOT shadows before. I ended up selling my previous
INGLOT
palette because I just never used it. I liked each color individually but just forgot about it because I picked such random colors that they couldn't really be used together in a look. The
rainbow pans
are all matte which is my fave lately. I love the color range the
rainbow pan
gives. Each shade variation is unique which you can see in the swatches below.
My swatches are not the greatest. You can
google
and find a ton of swatches of these
INGLOT
shadows.
The top row is over NYX Jumbo Pencil in Milk and the bottom row is over bare skin. You can see that these shadows performed almost the same with or without a base which is awesome.
I used the darkest yellow, the darkest orange, the medium green, the darkest blue and the medium purple for this look.
INGLOT
shadows. The texture is really soft and buttery and they blend really well. These colors are similar to other colors I already have in my collection so the chances that I use this palette often are pretty slim. I am glad that I got it because it is so pretty to look at. Maybe I should figure out a way to display it? LOL. My next
INGLOT
purchase will be for some unique colors as well and some neutrals.
Have you tried the Rainbow shadows from
INGLOT
? The matte or the sparkle? What did you think?
Thanks for reading,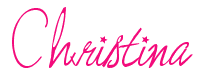 I edit all my photo's using
PicMonkey!
Go check them out!