Goodness! IMATS was a whirlwind of fun! I met so many great people and bought WAY too much stuff! I spent the entire day and evening away from home so I had some time to make up when I got back. I am old fashioned and like to make the weekend family time =0) , So I have not had a chance to recap or blog about IMATS. Make sure you check out my
Facebook
and
Instagram
for a ton of IMATS pics! I PROMISE I will have Cold Chemistry swatched for you tomorrow. But until then here is something even better than swatches!!
One lucky follower will win TWO colors from the
Cold Chemistry Collection!
These colors were previews at IMATS!!
Elemental Chaos and Subterranean
You must do ALL to enter
Please leave your email with each entry or else I will not be able to notify you if you win!
1. You MUST be a follower of this blog
Once you have done ALL three things comment " ENTER" below.
Extra Entries
You can get an extra entry for every place you post a link about this giveaway. To get your extra entry post a link to where you promoted this giveaway below. Please post each link ( entry) separately for it to be counted.
( You can enter once per place, example, posting a link on Facebook counts as one entry, you can not enter again by posting on Facebook. You can post a link anywhere and enter that link ONLY once.)
One winner will be randomly chosen 1/31/2013
Thanks for reading,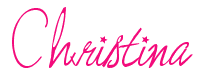 I edit all my photo's using
PicMonkey!
Go check them out!