This is going to be a
LONG
, pictured filled post so grab yourself a drink and settle in for a bit <3 Also be forewarned, I will be saying awesome, amazing, cute, gorgeous, sweet and other annoying words over and over again.
After checking in you had to go out and get in another line. We got in line pretty quick but there was still at least over a hundred people in front of us. Behind us was another story. We could not even see the end of the line. INSANITY!! The doors opened up right at 8:30 and the line moved in. I was so freaking excited!!!
Sugarpill
booth was while we were in line. We BOOKED it to the booth. We got there and there was already a line of about 15 people which moved super fast.
Stephanie picked up the pro palette which was $85. I had the HARDEST time not buying one. I just could not justify it since I already have all of the colors. Looking at it still makes me sad.
Getting the new
Sugarpill
was my #1 priority so after getting that my next mission was to get some
Lime Crime
. We rushed over to the
Lime Crime
booth which was pretty close to the Sugarpill booth. There was a bit is chaos in front of the
Lime Crime
booth. People were just crowded around, pushing in towards the counter and not forming a line. Me and Steph waited in a small line off to the side like normal civilized people.
Lime Crime
counter were so pretty!!
At that point I basically bought everything I
HAD
to have so we could calm down and relax. Of course the next stop was the
Beauty From The Earth
booth!
BFTE
had.
Phyrra
! She is SO SWEET! This picture of
Phyrra
and I came out blurry but I have a better one on my Instagram
here
Crystal was pretty busy when we got there so we hung around and talked to
Phyrra
and the others working the booth for a little bit.
BFTE
booth were so neat. Autumn from
The Daily Glamour
did the pictures and designing. They were really informative and eye catching. So much that I ended up buying a collection and a few extras. I spent about $50 at the
BFTE
booth.
Crystal, Matthew, Kristy, Phyrra and Stephanie
This is set I ended up getting.
BFTE
booth was getting pretty swamped so Steph and I walked around and browsed.
So many artists were doing special effects demos. They are absolutely amazing what they can do with some makeup and latex
They also had a special effects museum where they had live demos going on and a bunch of makeup artists who were competing against each other.
This girl was curling her hair on stilts. That is nuts, right!!
We stopped at the
Sauce Box
booth. I really love a large panned shadow so these caught my eye. I ended up picking one up to try and got to talk a bit with the owner. She was a spunky girl. I will be doing a review on the shadow I got shortly.
I ran into the beautiful
Cora from Vintage or Tacky
! She was really nice and her hair was freaking fabulous in person!
At this point my feet were starting to hurt, I spent a small fortune and I was getting tired. I thought it had to be well into the afternoon but nope, it was only 11. Steph and I took a break out in the lobby and had an overpriced gross plastic cup of wine.
Good thing we had that glass of wine because it energized us!! We had been circling by the Sugarpill booth all morning waiting for Amy and Steph was DYING to meet
Petrilude
but we had not seen them at all. But after our libations we went back in and there was
Petrilude
just standing there. Stephanie went all fan girl and got shy so I pushed her through the line into the booth LOL. This is when she first grabbed him Look how happy she is!!!
We noticed Amy but she was behind the counter and there was quite a line so I gave up hope of getting a picture with her and just settled for taking one of her by herself.
Steph and I in front of the IMATS sign
Kristy from the BFTE booth waiting for Koren to start his beauty demo.
Doing this thang.
After watching the demo we went wandering around and happened to come up on the Sugarpill booth and guess what we saw. AMY JUST STANDING THERE AND THERE WAS NO LINE!!!I almost died. I ran up and asked to take a picture with her and then she said to me, " YOU LOOK FAMILIAR, Where do I know you from". Gahhh she recognized me.
After that we had some lunch and then continued our shopping. I ended up getting some
Inglot
,
Hakuhodo
brushes,
Bdellium
brushes and then we came up to the
Eye Kandy
booth. The lady called us over and asked if she could glitter up my eyebrows. Sure why the heck not! After she did that she asked if she could glitter up my eye makeup. I said yes but was regretting it in my mind. I thought it was going to ruin my shadow. She assured me she could match it exactly so I trusted her.
Eye Kandy
has their own exclusive adhesive. I was highly impressed so I bought a bottle. I will reviewing that soon too!
Stephanie getting her glitter on.
Lime Crime
booth. She was! We jumped behind the booth to get a picture with her. I have to say she was SO sweet. She had such a cute, gentle voice with the most adorable accent. She was also freaking gorgeous so I felt like a troll next to her LOL. You can see the pic of Doe and I
here
on my Instagram
Doe and Steph
Talia
! She was so cute and nice! I was getting a picture with her when this scary ass monkey jumped in behind us! We ran into that monkey SO many times throughout the day.
Steph and the scary monkey
There were also random hot shirtless guys walking around. I have no idea who they were or what they were promoting LOL.
Shany Cosmetics
had the COOLEST display. A huge brush and eyeshadow palette. The palette was REAL!! It had giant eyeshadow pans inside of it. It was so awesome.
Stephanie doing my makeup
I had the most amazing time at IMATS. I really cant even describe it. Being around other makeup fanatics, crazy colored hair people and all of the companies and gurus I love was freaking rad. I was shocked at how nice and courteous everyone was. I was also very pleased with the crowds. We never waited in a line for longer than 15 minutes. The only place it was hard to walk through was by the Sigma booth and in between the Sugarpill and OCC booths because they were across from each other. Other than that the crowds were minimal in my opinion. I have ton of things to swatch, review and products to talk about in the coming weeks. I will 100% be going back to IMATS next year except I am going to be getting a two day ticket and staying in a hotel overnight so I can have a chance to really see everything and network more.
My haul-
I overspend HARDCORE. I am gonna have to be on a no buy for a few months
Did you go to IMATS? If so what did you think?
Thanks for reading,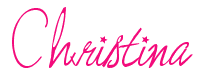 I edit all my photo's using
PicMonkey!
Go check them out!