High End Beauty News -
MAC Marilyn Monroe collection
debuted online earlier this week and sold out within a matter of minutes. There are swatches
here
of this collection so check it out and get in line at your local MAC store because this collection debuts in stores on October 4th
Disney Cinderella Collection Storylook eyeshadow palette
debuted on the
Sephora website
. So far it has gotten mixed reviews but I am sure it is a must have for all your Disney fans!
Indie Beauty News-
Pretty Addictions
just unveiled a new pigment called "Boobylicious" in honor of Breast Cancer Awareness month.
A portion of this limited edition shadow will be donated to the Breast Cancer Research Foundation.
Poison Ivy
is the new color of the week at
Beauty From The Earth
. Check it out!
Candii Blossom Cosmetics
who donated to the gift bags last year has started a new venture!
Candii Polished
! The store opens on October 5th.
Rachel from Cat's Meow
is in an awesome contest and needs our help!
Vote for her amazing eyelash designs
in the Rawards 2012 Indie Arts Award Contest!
You can vote for me once a day until Oct. 15th. Just follow these simple steps
Glamour Doll Eyes
just released their Halloween collections! Two to choose from!
This is all I have for now. I plan on doing a beauty news round up once a week or so. If you are a company and would like your news featured in a post please email me glittermomto6@aol.com
Thanks for reading,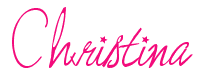 Photo credits belong to, MAC Cosmetics, Sephora, Pretty Addictions, Candii Blossom Cosmetics , BFTE and Glamour Doll Eyes