I really wanted to get some new brushes at IMATS. I looked at a gazillion brushes that day and sadly either they were WAY out of my price range or really cheaply made. I really liked the look and feel of the
Bdellium
brushes and luckily they had a set in my price range. I am pretty happy with my current face brushes so I decided to get the
5pc Smoky Eye set
which was $20. Normal pricing on this set is $24.30 which is still a great deal for 5 makeup brushes.
Here are some details from the
Bdellium website
:
The collection of perfect blending and lining tools you need to create beautiful smoky eyes. Brushes that are included in this set are: #781Y Crease, #777Y Shadow, #769Y Angled Contour, #760 Liner/Brow, and #716Y Smoky Eyeliner.
Bdellium Tools Yellow Bambu series brushes are professional eco-friendly makeup brushes with all sustainable bamboo handles and all vegan soft synthetic bristles with an anodized aluminum ferrule. Bamboo is one of the most sustainable resources and environmentally sound plants on Earth. Due to its rapid re-growth cycle, it can be harvested with virtually no impact on the environment. All of the soft synthetic filaments used in the Yellow Bambu series are not treated with an antibacterial agent. The advantages of synthetic bristles includes less or no hair shedding compared to natural bristles, it is easier to clean and provides a light application. The synthetic bristles are hypoallergenic and 100% cruelty-free.
This brush is probably my favorite of the bunch. It is a nice sized crease brush. The bristles are soft yet firm.
So I have grown up and tossed my $1 elf eyeliner brush in exchange for this one. This brush is REALLY small so it works well for doing small precise application . I use it on my brows and really like it so far.
769 Y Angled Contour Brush
Okay I really have no clue how you use this brush on your eyes. It is the second one of it's kind that I have had. Explain this to me please. LOL
716 Y Smoky Eyeliner Brush
This is a new brush for me. I have never had a brush this shape before. I have used it for smoky liner and like it so far. I do forget I have it though and end up just using my finger to smoke out my liner
777 Y Shadow Brush
This is probably my second favorite out of the bunch. I love small shadow brushes. It is a perfect size in my opinion for precise application.
Overall I am pleased with these
brushes
. The pricing is VERY fair and on the cheap side. The brushes are well made, soft and do a good job at what they were intended for. It is a great stash building set or workhorse set. They are eco-friendly which is a plus as well. I am going to be doing some googling and asking around to see what are some must have
Bdelliums
to try next.
Do you have an
Bdellium
brushes? If so, which ones and what do you think about them?
Thanks for reading,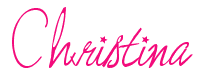 I edit all my photo's using
PicMonkey!
Go check them out!