Sorry the lag in posting. I have been in a makeup RUT!! I have been really busy with my kids and then all my spare time has been spent watching old episodes of Switched At Birth. Gah, it is so cheesy but I am addicted. I swear I am embarrassed about this. I normally like my shows more, uhhh, adult themed. Anyhow, I have not worn makeup for almost a week. However I did get a chance to try out my new
Hakuhodo
brush that I picked up at IMATS!!
Steph and I walked past the
Hakuhodo
booth at IMATS at least a dozen times before actually stopping to check the brushes out. I had heard of the brand and knew that they made good brushes but were expensive so I was reluctant to even look. Once the crowd died down I noticed that they had a brush that looked like a mini MAC #222 so I stopped to look at it. Much to my surprise it was only $17 so I snatched it up and brought it home!
Here are the details about this brush from the
Hakuhodo
website.
Eye Shadow Brush Round -
Our brand new J range introduces the next-generation of makeup brushes as we have carefully selected the materials and designed the brush shapes. The natural hair used in this range has not been dyed so keeps its original color. This means the bristles will not lose any color. The bristles in this brush range provide moderate resilience and produce great coloring and the bristle shapes available are our most standard to cutting edge.
Hair Type :

Goat

Handle Type :

Wood Handle/Black

Ferrule:

Nickel-plated brass

Size:

A. Full Length: 156.0㎜ B. Hair Length: 16.0㎜
C. Thickness: 5.0㎜
I am in LOVE with how detailed the product listings are on the
Hakuhodo
website. They tell you what every piece of the brush is made from and exact measurements of each piece. Very informative. I have been to many websites where you can't even find what kind of hair the brushes are made from.
I have used this brush a few times and so far I am highly impressed. I basically have been looking for something exactly like the MAC #222 but smaller to really get into the crease and deepen it up. Well I found it. This
brush
is small enough that it filled in the crease without overlapping much onto my lid or up into the brow bone area. It also is fluffy enough to blend which is a trait the #222 has as well. I must have a thing for goat hair brushes because this and the #222 are the best brushes I have ever used.
Left is MAC #222
This brush has quickly became my everyday
brush
. I use it every time I do my makeup. It is a must have in my opinion. I am highly impressed with the Hakuhodo brand. The website is super informative and so far the brush has been fantastic. I look forward to ordering more brushes in the near future.
Do you own any
Hakuhodo
brushes? If so, what do you think of them? Which ones should I add to my ever growing list?
Thanks for reading,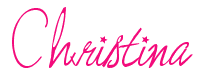 I edit all my photo's using
PicMonkey!
Go check them out!