Beauty From The Earth
had an AMAZING sale a couple of weekends ago. All samples were on sale for $1! That is potted samples people! They are normally $2 so 50% was a nice discount. I have a lot of
BFTE
pigments but there were quite a few I still wanted and some I needed to replenish. I ordered on a Saturday and my pigments were in my hands by Tuesday. That is some serious fast shipping especially when she had HUNDREDS of orders that weekend. I love how fast BFTE ships and how dedicated Crystal and her helpers are to getting orders fulfilled quickly.
Pinks and Reds
I love all of these colors but Passion and Addicted were my faves from the bunch.
They are all my favorite. I am really liking Spellbound. The only other dark
blue from BFTE I have is Patriot and it is a matte. Spellbound has some shimmer to it.
Teals, Greens and a Gold
7 Seas swatches splotchy for some reason but it applies just fine. Tropical is a great
multicolor pigment. 1939 is just glitterrific. Atomic Teal and 24 K are super
rich colors. I love all of these. This bunch of colors are for sure my favorite out of my
order.
Purples
Flirt is awesome because it is matte. I love matte pigments. Orchid and Sugarplum
are super shiny, glittery and pretty. Perfect for the lids. Rock You is one of
my all time favorite BFTE pigments. It is a perfect "Blurple"
Here is a look I did using Flirt, Nani, Rock You and Lava Momma
Thanks for reading,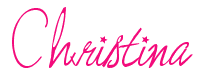 I edit all my photo's using
PicMonkey!
Go check them out!