I picked up a few things from my favorite "Indie" seller
Beauty From The Earth
. I visited the BFTE booth numerous times throughout the day at IMATS, to say hi and rest for a few minutes. I have met the owner Crystal a couple of times now and was super excited to see her and pick up some new pigments. Right away my eyes were drawn to the bright colors. Of course as soon as I read what color they were I realized I already had them lol. Then I seen a gorgeous pink and picked it up, when Crystal seen, she said to me, " You already have that one at home". She knows my collection better than me! Gotta love that!! So I ended up picking up a gorgeous neutral collection as well as the new colors that were unveiled at IMATS.
The Coffee Shop collection comes with 5 gorgeous colors. Each named after a type of drink. Reading these names makes me thirsty. This collection retails for $30 and is available
here
.
Here are the color descriptions taken from the product listing:
Mocchiato - shimmering light golden brown
Chai - red-toned shimmering milk chocolate
Espresso - pure dark chocolate with a glimmer of rainbow borealis
Caffe Latte - matte peach-tinged beige
Salted Caramel - peach-tinged tan with a golden sheen and golden twinkles
First off when swatching these pigments I was AMAZED at how opaque they swatched. Also the pigment itself adhered to the skin nicely with out a base. Salted Caramel is fabulous color. I love it!! I love all of these colors and can't wait to do some neutral looks with it.
Next up is a super fun color called
Poodle Pandemonium
.
Phyrra
and Crystal collaborated to make this super fun color that is named after
Phyrra's
love for poodles. How cute!
Poodle Pandemonium
is the color of the week at BFTE right now! That means for $6 you get a full size jar and 3 samples jars.
Emerald Bliss is also a new color and it will be released soon.
It is a gorgeous green with teal shimmer.
I also picked up
Tickle Me
which is a bit greener than the it looks in the pictures.
Tickle Me
is available on
the BFTE website for $6 for a full size or $2 for a sample size
Lotus is the pink color that I have had for awhile. I swatched it during the summer but it did not have a name yet. I do not see Lotus on the website yet but will be available shortly.
I am super happy with my
BFTE
purchase. If you have not tried
BFTE
than you need too! I highly suggest buying a bunch of samples. Samples are only $2 and come in a jar. They are super affordable and a great way to build up a stash or to try a bunch of new colors!
Thanks for reading,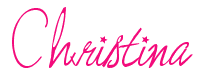 I edit all my photo's using
PicMonkey!
Go check them out!